[one_full last="yes" spacing="yes" center_content="no" hide_on_mobile="no" background_color="" background_image="" background_repeat="no-repeat" background_position="left top" hover_type="none" link="" border_position="all" border_size="0px" border_color="" border_style="" padding="" margin_top="" margin_bottom="" animation_type="" animation_direction="" animation_speed="0.1″ animation_offset="" class="" id=""][fusion_text]
MTI Bath's Neutral Color Trend
[/fusion_text][/one_full][one_full last="yes" spacing="yes" center_content="no" hide_on_mobile="no" background_color="" background_image="" background_repeat="no-repeat" background_position="left top" hover_type="none" link="" border_position="all" border_size="0px" border_color="" border_style="" padding="" margin_top="" margin_bottom="" animation_type="" animation_direction="" animation_speed="0.1″ animation_offset="" class="" id=""][imageframe lightbox="no" lightbox_image="" style_type="none" hover_type="none" bordercolor="" bordersize="0px" borderradius="0″ stylecolor="" align="none" link="" linktarget="_self" animation_type="0″ animation_direction="down" animation_speed="0.1″ animation_offset="" hide_on_mobile="no" class="" id=""]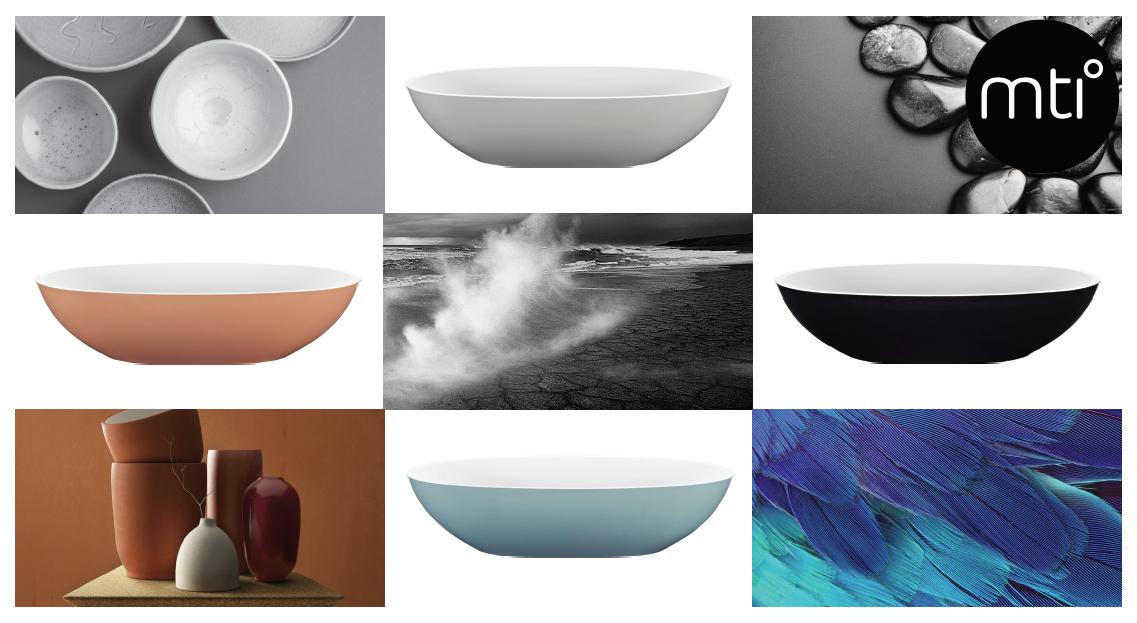 [/imageframe][fusion_text]
New organic colors in six hues – solid, sensuous, sensational!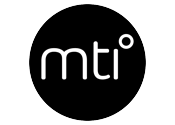 (Sugar Hill, GA. July 21, 2017) MTI Baths is pleased to bring an unexpected splash of color to the bathroom with six organic hues inspired by the earth, sea and sky. This palette is the result of the MTI design team's commitment to offer the luxury market products that go beyond the functional. Now every vignette can enjoy a pop of color that's grounded in earthly delight. Offered on a select number of tubs and vessel or semi-recessed sinks, these elegant exterior colors capture the eye and open exciting new design possibilities in bathrooms. Choose from an array of gorgeous colors with names that capture the essence of the outdoors, including Blue Lagoon, Nightfall, Onyx, Stormgray, Moonstone and Terracotta.
Available in a Matte or Gloss finish, these stunning colors can provide a strategic accent or serve as a launching point for a whole new bathroom color scheme. The modern shades of earthly colors are seamlessly combined with selected models from MTI's cutting-edge Boutique line of products manufactured in luxurious SculptureStone™ to add dimension and depth. SculptureStone™ is a special, mostly organic material MTI uses to create luxurious Boutique Collection products that are absolutely solid, sensuous to the touch and most assuredly works of art.
Choose these beautiful colors to create a tranquil atmosphere and mimic the sense of luxury often found in the finest spa resorts. Their pure tones are the perfect blank canvas and sure to flatter both contemporary and traditional timeless styles. Indulge your natural intuition with the NEW neutral colors from MTI![/fusion_text][button link="https://www.premierbathandkitchen.com/wp-content/uploads/2017/11/MTI-PR-Boutique-Colors-General.pdf" color="darkgray" size="large" stretch="" type="" shape="" target="_blank" title="Download Full Press Release" gradient_colors="|" gradient_hover_colors="|" accent_color="" accent_hover_color="" bevel_color="" border_width="" icon="" icon_position="left" icon_divider="no" modal="" animation_type="0″ animation_direction="left" animation_speed="1″ animation_offset="" alignment="left" class="" id=""]Download Full Press Release[/button][/one_full]
https://www.premierbathandkitchen.com/wp-content/uploads/2021/09/PBK-website-logo-300x59.png
0
0
premierbathandkitchen
https://www.premierbathandkitchen.com/wp-content/uploads/2021/09/PBK-website-logo-300x59.png
premierbathandkitchen
2017-11-09 15:36:08
2021-06-23 12:49:25
MTI Baths: MTI Bath's Neutral Color Trend