What to Consider When Specifying a Linear Drain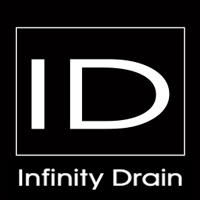 Linear drains have become top-of-mind, no matter what trade you're in (architecture, design, remodeling, general contracting, or plumbing). With linear drains, it's all about trying to achieve a sleek, open look for a client's bathroom. Luckily, the process of specifying a linear drain can run just as smoothly as a traditional drain, providing you ask the right questions and plan ahead.
HERE'S A QUICK CHECKLIST OF WHAT TO CONSIDER WHEN SPECIFYING A LINEAR DRAIN:
What will the layout of the shower be?
Will the shower be barrier-free or have a curb?
Which waterproofing technique will be used?
What is the total flowrate of the fixtures?
We'll dive a bit deeper into these with the explanations below.
What is the layout of the shower?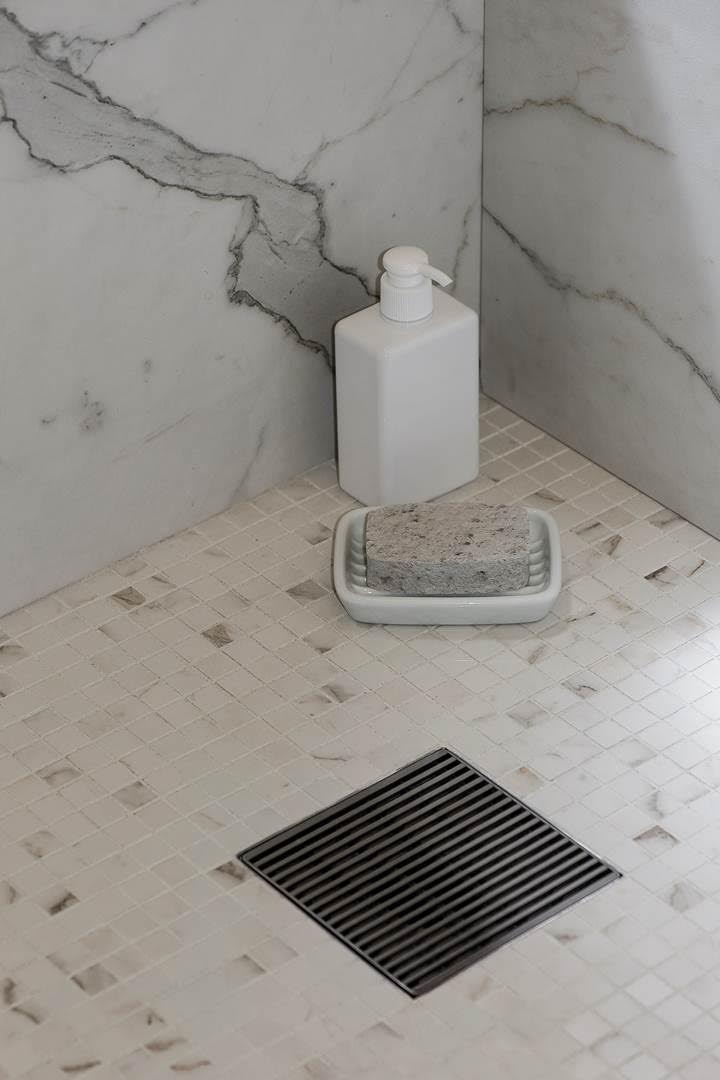 The dimensions and layout of the shower enclosure will likely determine the length of the linear drain and where it will be placed. If the project is new construction, you'll have some freedom with the layout. A remodel, on the other hand, could possibly have some existing site-specific conditions that might place limitations on what's achievable. The good news is that no matter what the layout is, Site Sizable® linear drains can be cut-to-size, right on site, allowing for a perfect wall-to-wall installation, and the most efficient evacuation of water (i.e., no 'pooling' in the corners of the shower.) As a general rule-of-thumb, linear drains are located at either the back or side wall of where the fixtures are installed, or along the threshold or entrance.
Will the shower be barrier-free or have a curb?
There may be specific reasons why a client requests a barrier-free shower over one with a curb. One client who may have mobility issues, or is doing an 'aging in place' renovation, needs the freedom and ease to access their shower without any limitations. Or, another client might just want the shower to feel like an extension of the bathroom without any barrier at all. When trying to achieve a barrier-free shower, you could run into some issues – such as the floor height. Linear drains with a shallow channel or modern waterproofing techniques can help decrease overall floor height to achieve an easy, barrier-free installation. Furthermore, certain decorative styles or ultra-narrow widths are not advisable for barrier-free showers when placed along the threshold. Planning ahead, therefore, is the key factor to achieving a curb-less bathroom.
Which waterproofing technique will be used?
TRADITIONAL — Traditional waterproofing techniques are the most popular options in the United States. They utilize a clamping flange to connect to the waste line. The PVC shower pan liner or rubber liner is most common, followed by other more regional-specific techniques that include hot mop (which is only used in California), and lead or copper shower pans (which are found in the Northeast). Linear drains that work with traditional waterproofing are Site Sizable® and can either be cut in the field or as a fixed length linear drain.
MODERN — Tile setters tend to be big fans of modern waterproofing. There are two options to this technique: one uses a liquid membrane that dries into a hard surface, and the other uses a pliable fabric sheet. Whichever option is used, tile setters love the convenience of tiling directly on top of the surface, as this makes installation faster and easier. Modern waterproofing requires a linear drain channel with a flanged edge. This provides a surface for the liquid membrane (or fabric sheet waterproofing) to bond to the channel. The waterproofing then continues over the shower floor and up the walls. Flanged channel linear drains are available with either a vertical outlet or horizontal side outlet.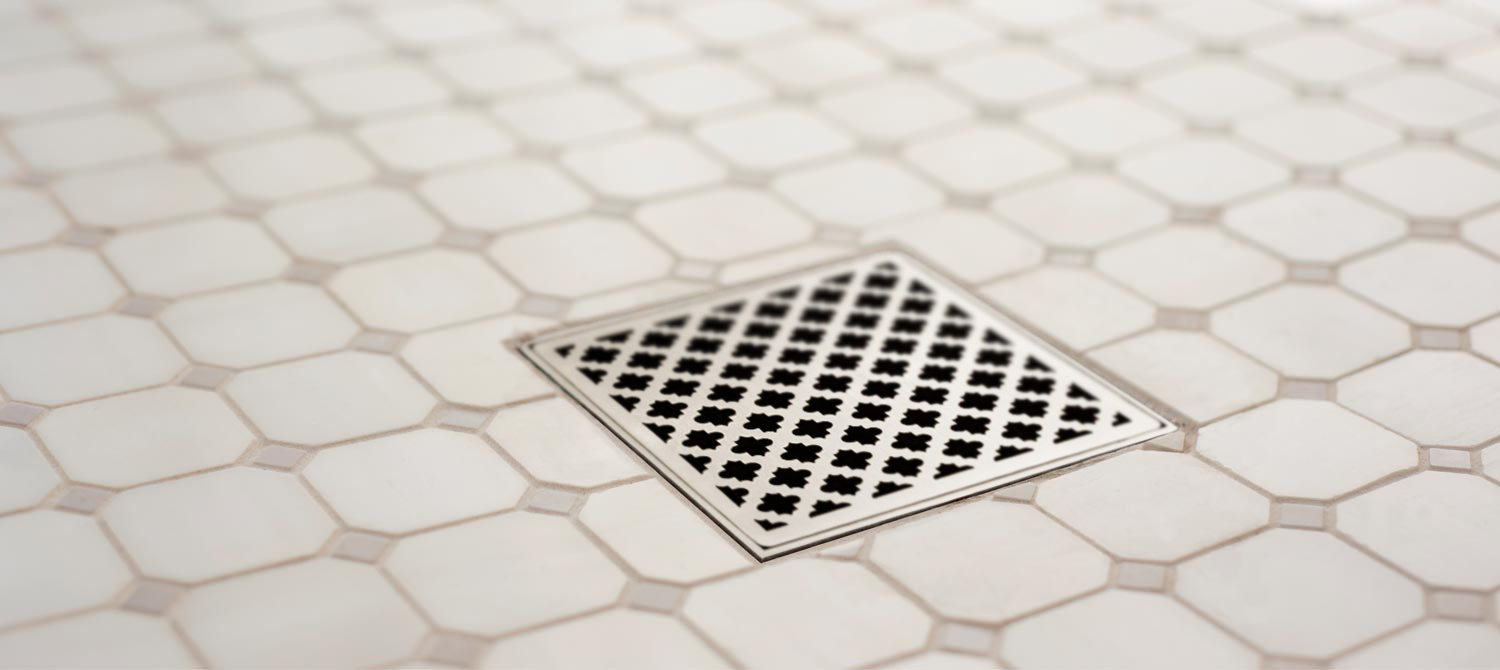 How to Elevate the Look of Your Bathroom with a Center Drain
These days, when designing your bathroom, every single detail matters. From the knobs on your vanity to the color of your grout – every decision you make, even a seemingly small one, goes towards the bigger picture: achieving that specific designer look that you're going for.
When it comes to your shower, a shower drain is often one of those details that is overlooked – but it's also one that can make a world of a difference. It's an unsuspecting place to add a chic, designer touch that helps pull your entire look together. The good news is there are now center drain designs that can complement every home style out there. From modern and contemporary to eclectic and industrial, there is a shower drain that will make your bathroom feel completely designed from top to bottom.
Here, we list out five different design aesthetics, along with the center drain styles that complement each one perfectly.
Modern/Contemporary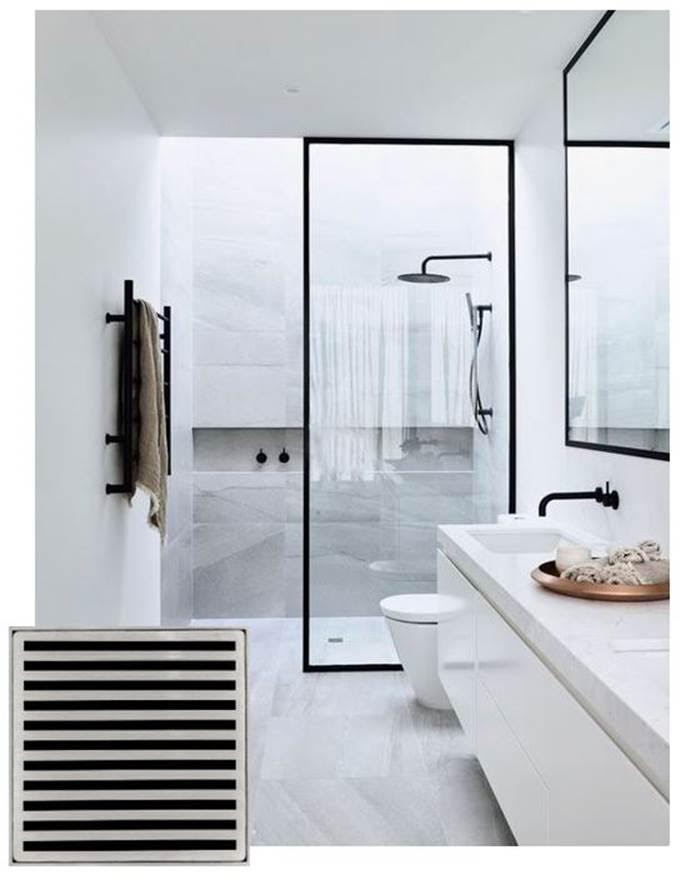 If you're going for a sleek, minimalist look, choose a drain that has simple straight lines.
It will add a statement to your shower, without taking away from the clean look.
Traditional/Glamorous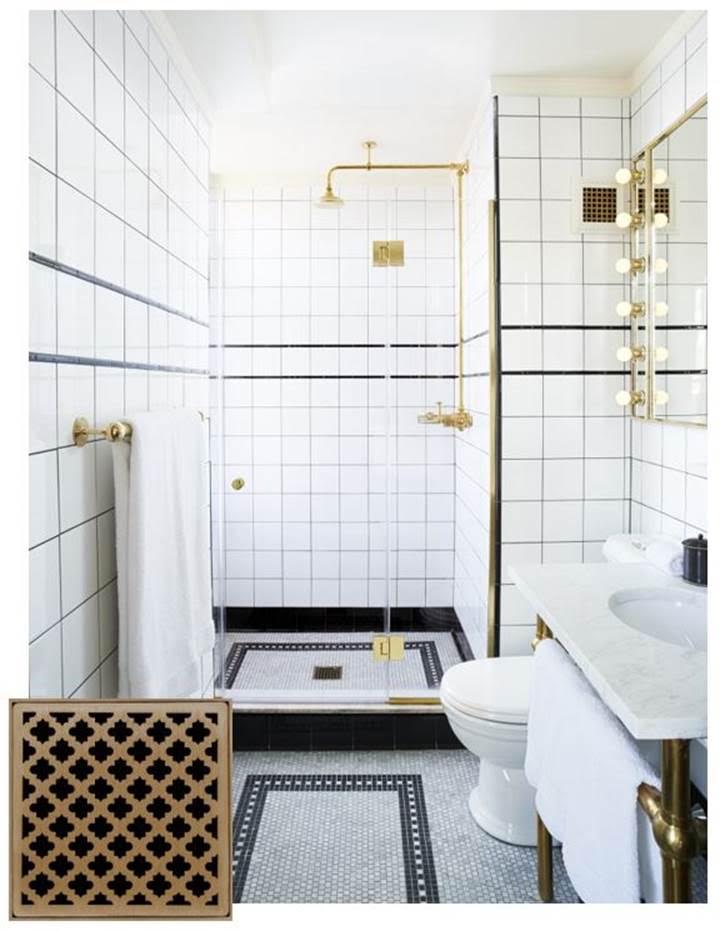 With solid textiles, black and white features, and pops of gold or brass, you can achieve a timeless feel with your design. Add a hint of glamour with a sophisticated design in a decorative finish to liven up your shower and bring in a familiar pattern.
Transitional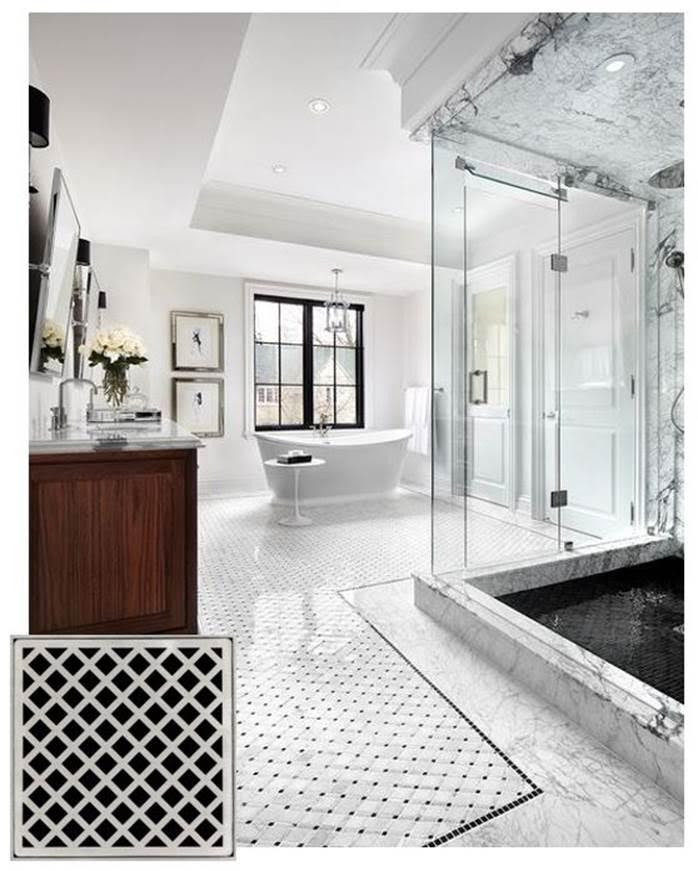 This style marries the timelessness of traditional design with the clean lines of contemporary.
A clean, criss-cross drain design will add a clean transitional detail to the center of the shower that complements this look seamlessly.
Eclectic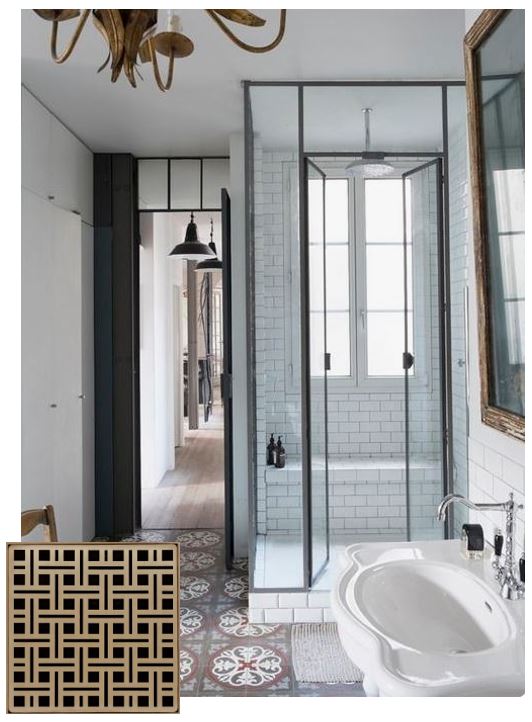 This style is the perfect mix of everything that you are. It can be a combination of the styles you love – from traditional, simple lines to elegant, dramatic pieces, along with romantic, intricate textiles. Choose a drain that is an artistic balance between modern-day chic and vintage classic.
Industrial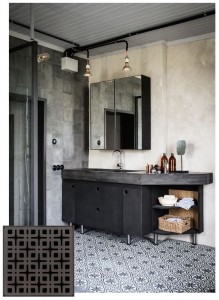 The vibe of industrial designs has become a wildly popular trend. Cement features, exposed pipe, and glass partitions, create a functional, proletarian feel. Pairing this look with a drain that has a slight decorative edge will add some dimension to your more utilitarian surfaces.
These drains aren't limited to the specific styles listed above– they can be mixed and matched to your hearts content. One thing we can guarantee, is that each design will leave your bathroom feeling 100-percent complete!
Each of the drains featured in this article are part of Infinity Drain's brand new line of decorative center shower drains – each specifically designed to showcase its own allure to match your specific taste. They are available in a variety of popular finishes, including satin stainless, polished stainless, satin bronze, or oil rubbed bronze.
Discover which center drain is the best match for your style!
Learn more about our center drains and see how beautiful luxury can look. – https://infinitydrain.com//center-drains-splash
https://www.premierbathandkitchen.com/wp-content/uploads/2018/04/LinearDrain.jpg
670
1500
premierbathandkitchen
https://www.premierbathandkitchen.com/wp-content/uploads/2021/09/PBK-website-logo-300x59.png
premierbathandkitchen
2018-04-26 06:33:39
2021-06-23 12:49:25
Infinity Drain: What to Consider When Specifying a Linear Drain