Steamist®, The Total Steam & Shower Experience.

Imagine having complete command of your shower environment, one where you create your own experiences with steam, sound, light, and aroma—in addition to controlling water temperature and flow. All of this at the slight touch of a sleek digital control with personalized settings for two users. That's the essence of Steamist.
Customize your ideal spa shower with Total Sense™.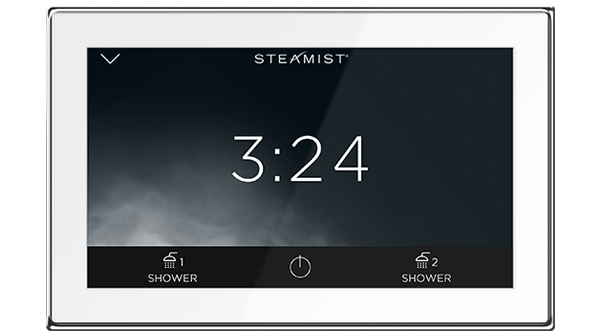 Steam alone has the transcendent power to relax, restore and renew, releasing the tensions of the day and replenishing with hydrating warmth. Adding any or all of Steamist's Total Sense Spa Options—ShowerSense™, AromaSense™, ChromaSense™ and AudioSense™—elevates that experience to the extraordinary to create the ultimate, customized escape.
ShowerSense
Control the flow, the temperature, even the clutter.
Steamist's exclusive ShowerSense technology lets you control shower temperature, shower duration, and water flow for up to three outlets from a single digital control. When combined with steam and Total Sense Spa options, operation is streamlined within the same touchscreen control—giving you total command of your experience. The clean design avoids cluttering your shower with intrusive handles and valve controls.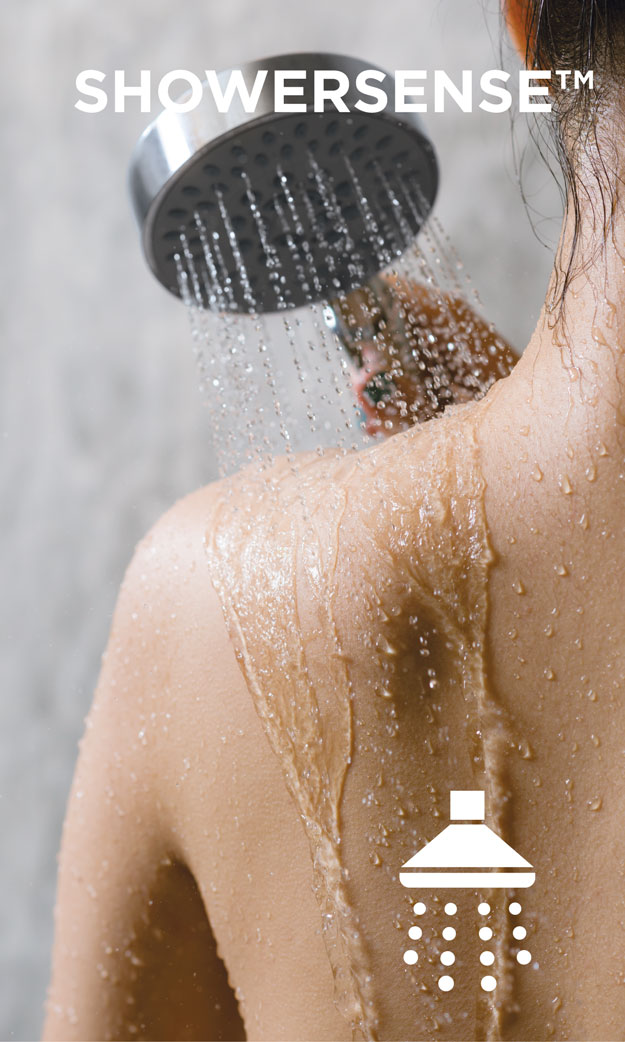 ArmoaSense
The power of soothing scents.
For centuries aromatherapy has demonstrated remarkable therapeutic powers, from relaxing the body and spirit to soothing respiration to sparking creativity. Refreshing and renewing, only AromaSense from Steamist infuses your steam experience with fragrant, 100% undiluted essential oils, ensuring your pure pleasure. With control of two easily replaceable scent canisters, you'll balance your mood with a favorite scent without leaving your shower.

ChromaSense
The colors of light, close and personal.
Adding colorful light to the shower can help bring about positive change to a physical or psychological condition. Or simply enjoy color enhancement as part of your personal oasis of luxury. ChromaSense gives you the choice of selecting white light or six mood-enhancing color effects.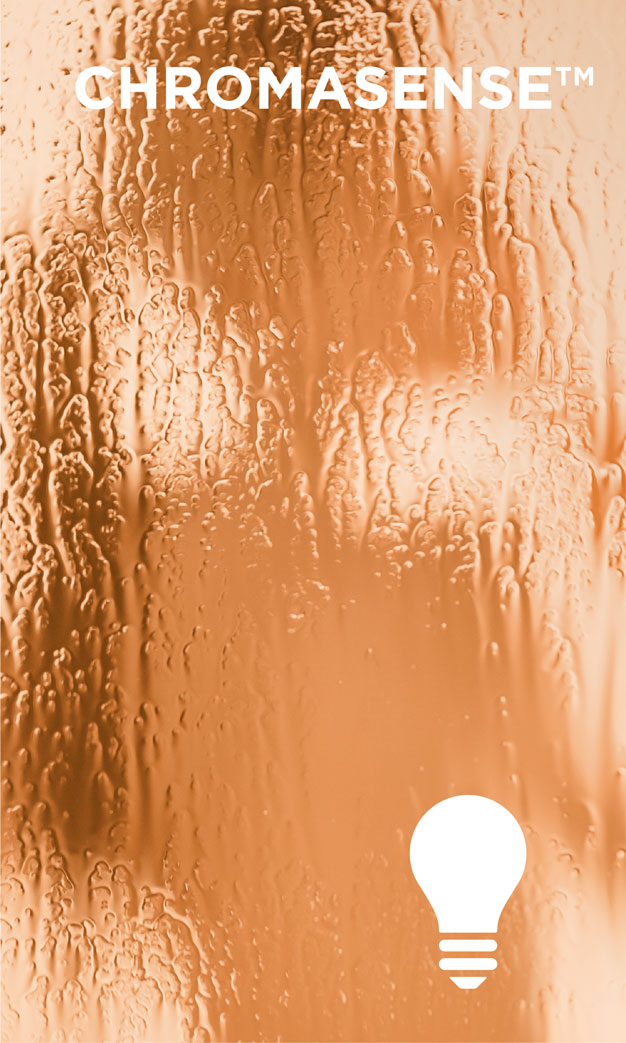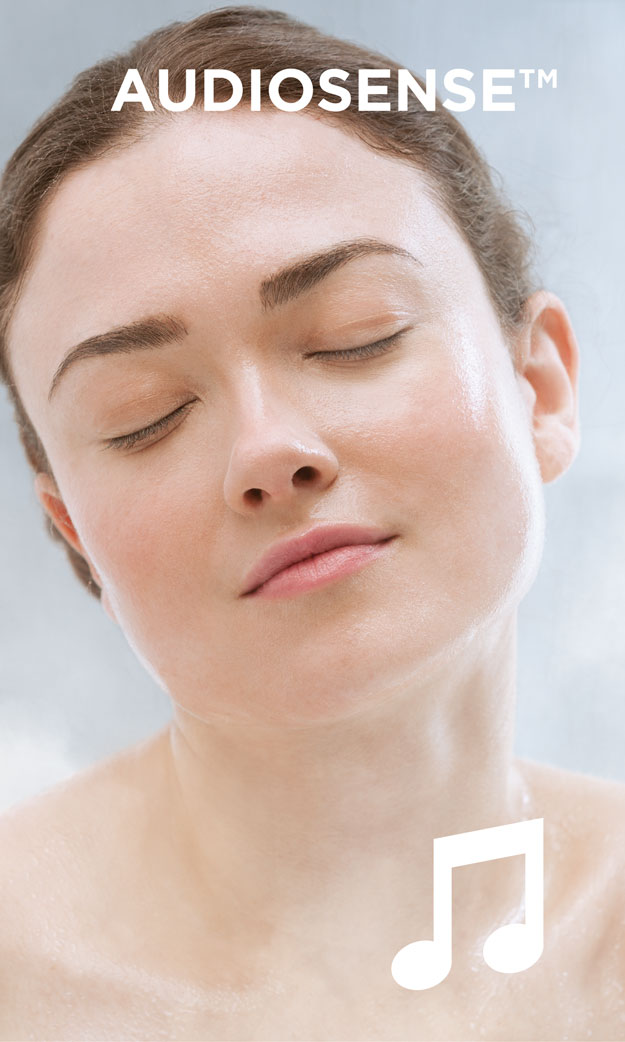 AudioSense
Your beat goes on.
Great thinkers and listeners from Plato to Bono have praised the power of music to soothe, heal and invigorate the heart, mind and soul. AudioSense, Steamist's in-shower music system, brings your favorite sounds into the steam shower through Bluetooth-enabled devices or directly through the Steamist 550 Digital Control, which is preprogrammed for connectivity with Pandora, Spotify or iHeartRadio.