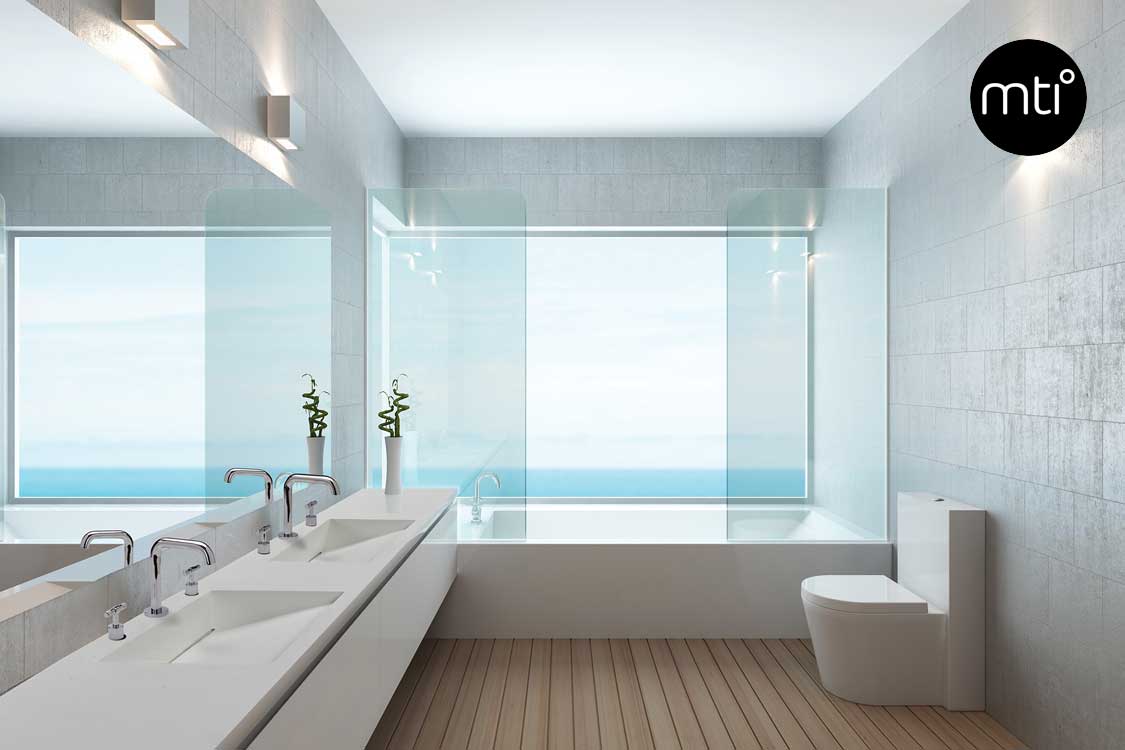 A New Angle on Sink Design
MTI Baths introduces ultra-versatile Incline Counter-Sink
(Sugar Hill GA – August 31, 2017) Versatility is a hallmark of truly great design, and MTI Baths has hit the nail on the head with their latest bathroom sink – the Incline. This extraordinary rectangular basin is notable for its sharply sloped bottom which runs from the front to an integrated slotted drain along the back of the sink bottom. With its sleek minimalist lines, the Incline lends itself to a variety of installations and adds an element of modern elegance to any luxury-minded bathroom.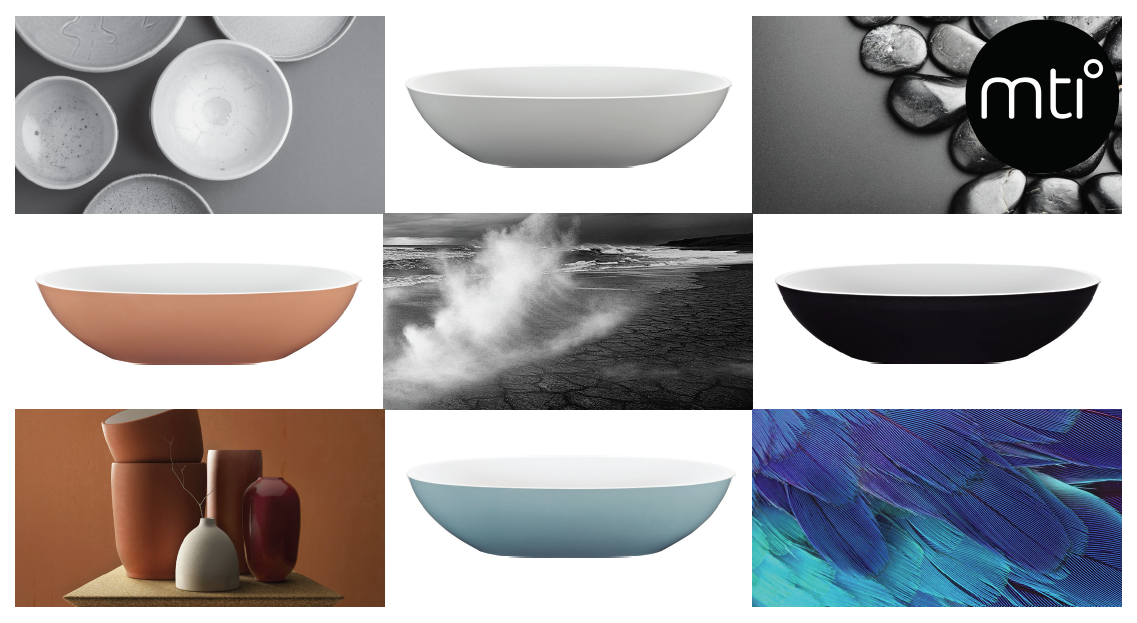 MTI Bath's Neutral Color Trend
New organic colors in six hues – solid, sensuous, sensational!
(Sugar Hill, GA. July 21, 2017) MTI Baths is pleased to bring an unexpected splash of color to the bathroom with six organic hues inspired by the earth, sea and sky. This palette is the result of the MTI design team's commitment to offer the luxury market products that go beyond the functional. Now every vignette can enjoy a pop of color that's grounded in earthly delight. Offered on a select number of tubs and vessel or semi-recessed sinks, these elegant exterior colors capture the eye and open exciting new design possibilities in bathrooms.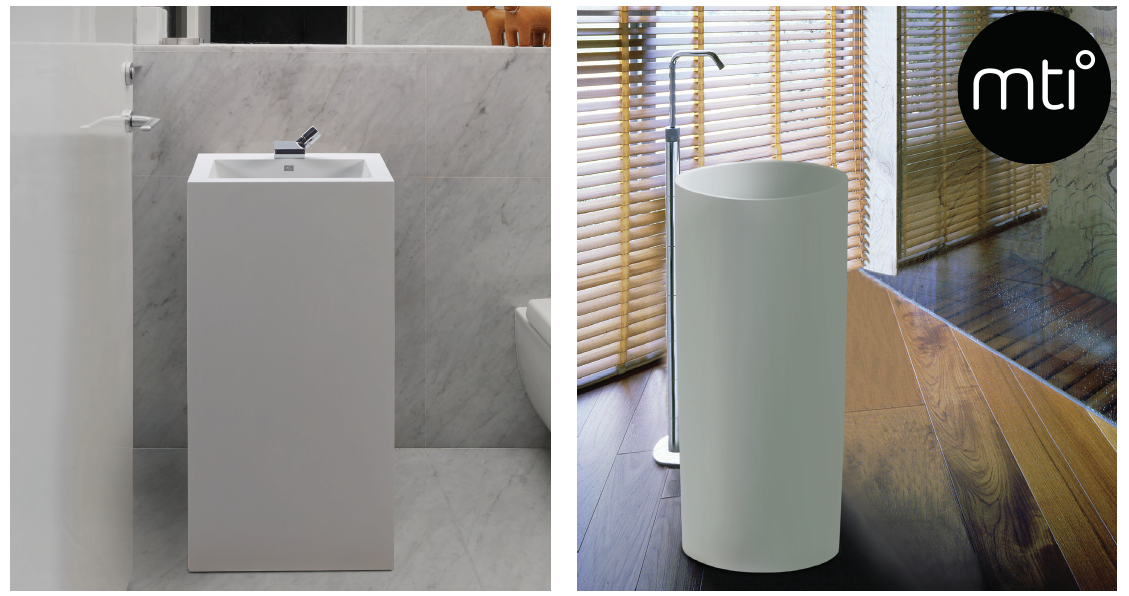 A Passion for Pedestals
MTI Baths unveils contemporary space-saving pedestal sinks
(Sugar Hill, GA. July 28, 2017) Space is often at a premium in today's bathrooms, yet consumer expectations remain high when it comes to stylish, high-quality fixtures. MTI Baths is pleased to offer the perfect solution in the form of two new pedestal sinks that make a powerful design statement and feature a smart space-savvy configuration.